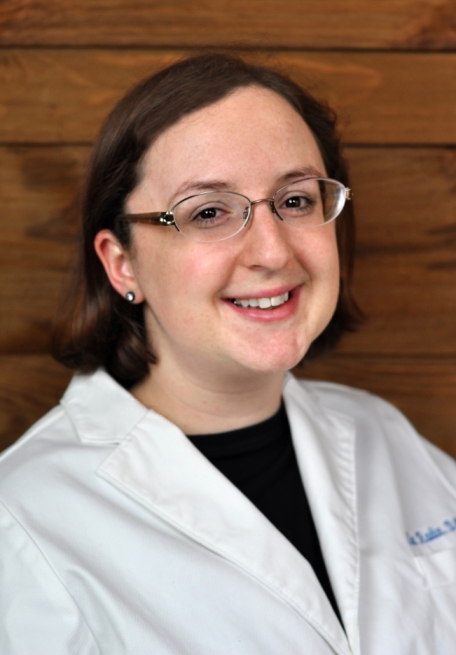 Katie-Rose Wagner, DDS
Founder
Dr. Wagner grew up in a quiet town in the Berkshires of western Massachusetts. She was introduced to dentistry from the very beginning. Her father is a dentist and her mother manages the dental office, so Dr. Wagner spent afternoons filing patient records and developing radiographs. She learned how important it was to communicate well with patients and create a reassuring, professional dental environment.
Dr. Wagner earned her Bachelor of Science degree at University of Massachusetts at Amherst where she graduated a semester early summa cum laude with a major in biology and a minor in music performance.
Dr. Wagner then earned her Doctor of Dental Surgery degree at the University at Buffalo School of Dental Medicine, representing the student body by serving on the admissions and curriculum committees.
She then continued her dental education by completing a general practice residency at the Tufts University School of Dental Medicine. During her residency, Dr. Wagner obtained extensive experience treating patients from a variety of backgrounds and medical histories, including patients with special needs. She performed oral rehabilitation cases in the operating room, completed rotations in oral surgery, general anesthesia, and temporomandibular disorders, served as on-call dentist for Tufts Medical Center, and maintained her own group of comprehensive care patients.
Dr. Wagner worked as an associate dentist at a pediatric dental office before building her own practice. She wished to create an environment that emphasized her unique approach to treatment and patient care. Dr. Wagner prides herself on maintaining an approachable, educational, and reassuring demeanor for all kinds of patients, especially those struggling with fear of the dentist.
Dr. Wagner also holds hospital privileges at Franciscan Hospital for Children in Brighton, Mass. In the operating room, patients are placed under general anesthesia and Dr. Wagner can restore their entire mouth in one visit. This service is available to children and patients with special needs who are not able to receive dental care in the traditional dental setting.
In her free time, Dr. Wagner plays piano, sings, records audiobooks in the public domain for free distribution, and enjoys contra dancing, board games, and local festivals. She lives with her husband Will and their two cats, Ion and Squez.
---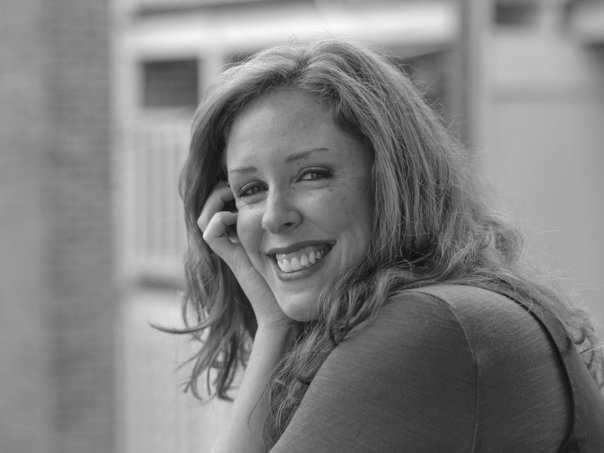 Kelli Geoghegan
Office Manager
Ms. Geoghegan has several years of administrative experience in many different facets. She highly values possessing the necessary skills that make office management successful, all the while striving for a pleasant and comfortable professional environment. She is thrilled to become a part of the Smiles team and to assist Dr. Wagner with her practice.
Ms. Geoghegan's primary professional background lies in classical music. She earned her Bachelor of Music degree from Louisiana State University in Baton Rouge, LA. Ms. Geoghegan has performed with several opera companies including the Sarasota Opera and Ohio Light Opera. Ms. Geoghegan earned her Master of Music degree from Boston University where she performed with the Opera Institute. She also identifies as a part of the Camp Encore Coda music faculty in Sweden, ME.
---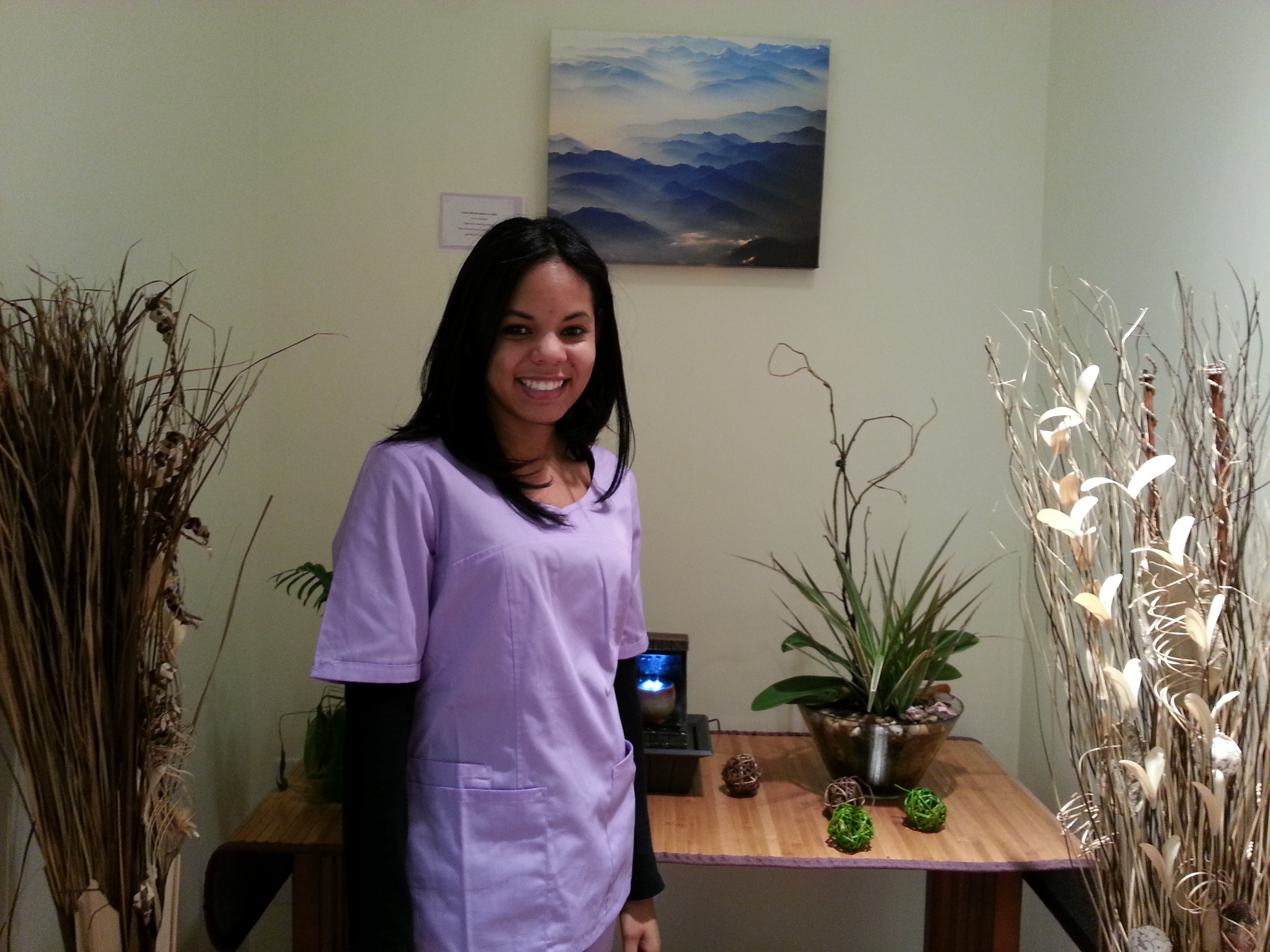 Pam Fragoso, RDA
Dental Assistant
Pam comes from a dental family; her mother and aunt are both dentists and she has always been fascinated with teeth and oral health. Pam is certified in dental radiology and obtained her dental assistant certification from the Boston University School of Dental Medicine's assisting program. Pam loves bringing a personal approach to all dental appointments, from showing children toothbrushing techniques to talking someone through a new dental procedure. She hopes to remain in the dental field and looks forward to applying to dental school in the future.
---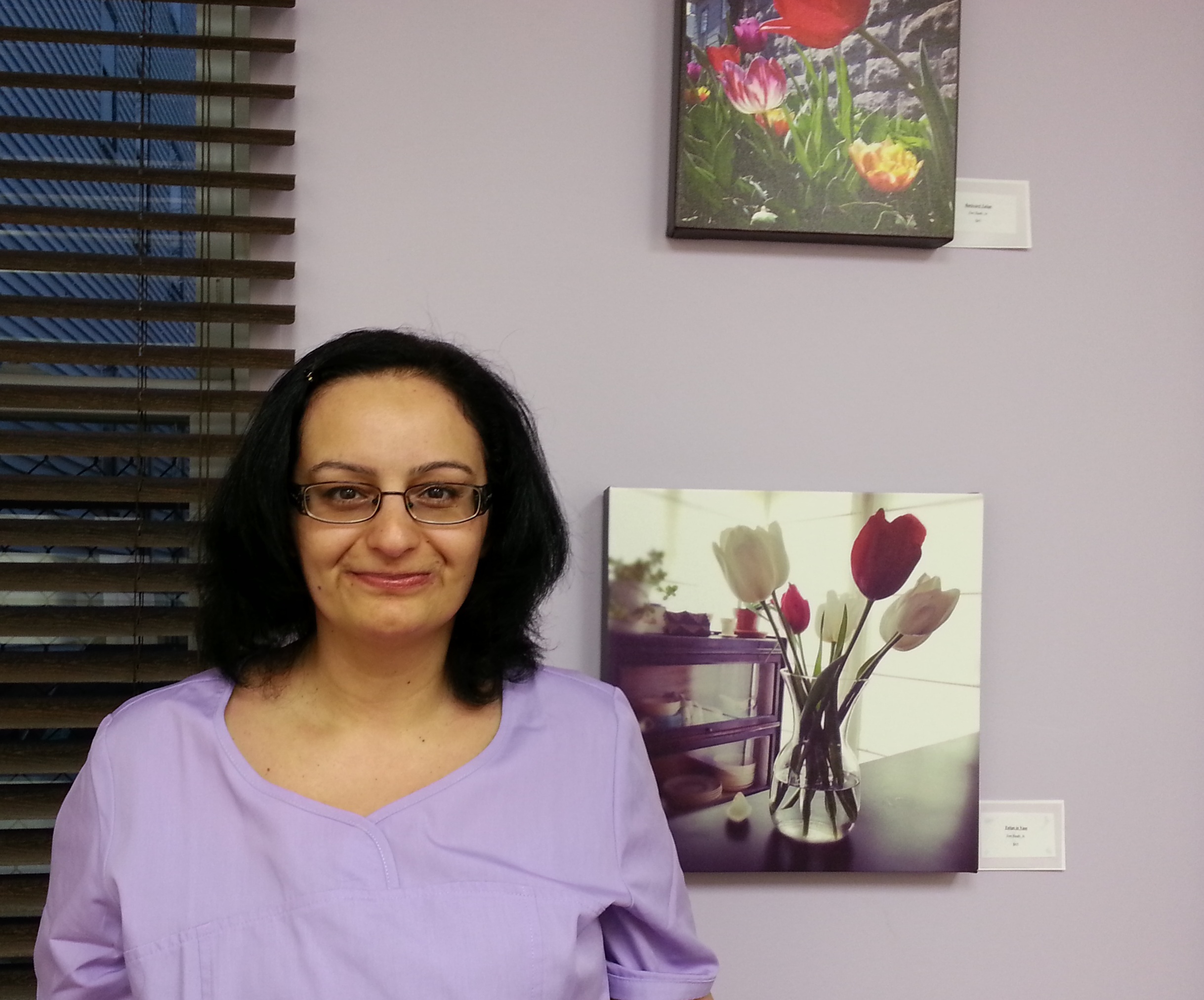 Afsoun Bahrami
Dental Hygienist
Afsoun graduated from the University of Southern California with a bachelor's degree in biology before pursuing her dental hygiene degree at the prestigious Forsyth School of Dental Hygiene at the Massachusetts College of Pharmacy and Health Sciences. She believes in connecting with her patients from a place of compassion and caring and brings a nurturing, warm approach to the dental setting. She has worked in many different settings as a dental hygienist and recently went back to school to learn about the art of massage and body work. Afsoun is continuing her massage education by studying to be an orthopedic massage therapist in hope to help patients suffering from temporomandibular disorders (TMD).