No judgment. No lectures.You've never been to a dentist like this.
---
Please click here to review our COVID-19 protocol for your appointment.
---
Adult and Pediatric Dentistry in Somerville, MA
---
Though we sadly are not scheduling new patients at this time, you can send us your email to be notified when we are. Thanks!

---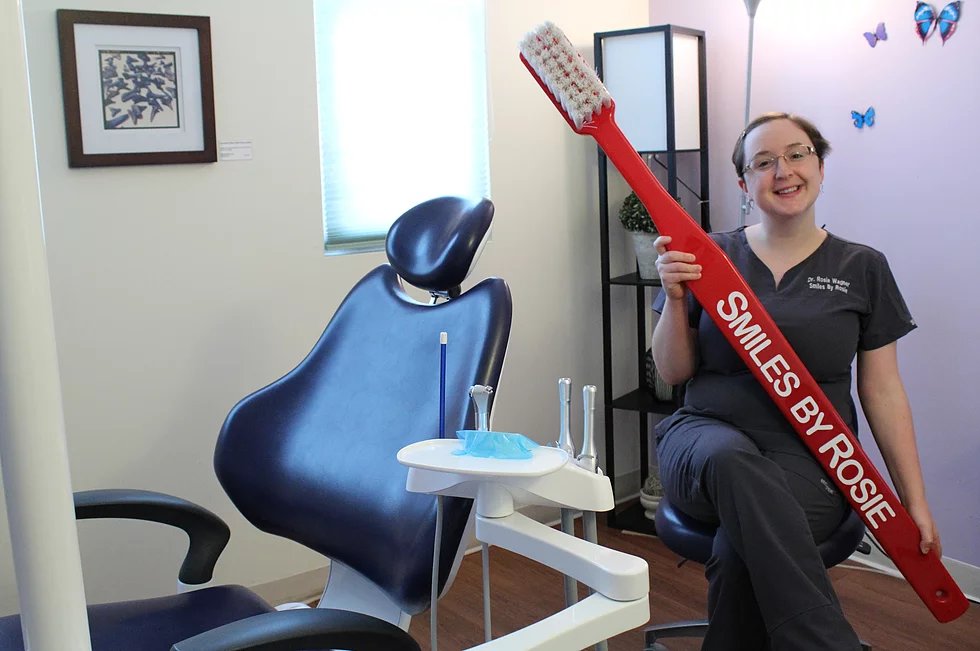 Smiles By Rosie Family Dentistry is a comprehensive dental practice for adults and children. Has it been a while since your last dental visit? That's our specialty! Our practice is particularly designed for people with dental anxiety and who fear being judged about their teeth. We take time to explain what is happening, educate you on your oral status at your own comfort level, and offer a safe space to go for long-term dental care. We happily welcome patients with special needs and those with mobility and/or sensory impairment. We look forward to meeting you soon!
Rosie Wagner, DDS
Hours:
Mon: 10am - 6pm
Tues: 10am - 6pm
Wed: CLOSED
Thurs: 10am - 6pm
Fri: 8am - 4pm