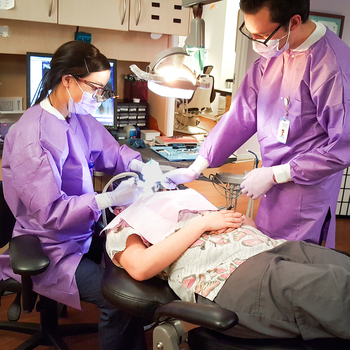 Procedures
Welcome to our office! As a general dentist, Dr. Wagner is trained in all dental procedures. In some situations, they may choose to refer patients to an appropriate specialist. Please feel free to click on the following procedures to learn more about them.
Smiles By Rosie radiation safety
All content was written by Dr. Katie-Rose Wagner and she welcomes the public to use and share any of the information without her permission. She respectfully asks to be listed as the author for direct quotations.